The 69 Best LinkedIn Marketing Tools
Last update September 2022
Did you know that LinkedIn already has over 18 million members in the DACH region, making it one of the most important platforms for the B2B world? By the way, more than 830 million people worldwide now use it (as of July 2022) – Here are even more facts about LinkedIn.

But as with any other network, it takes work to realize your desired goals on LinkedIn. Whether this is simply reach for one's own brand, the acquisition of new leads or – and this is where LinkedIn is getting stronger – the search for new employees*.

Of course, there are already some tools for LinkedIn on the market. But many of them are not really known yet, which is why I created this overview of the best tools for LinkedIn and would like to share my recommendations with you this way. The list will be extended regularly.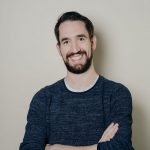 Join over 1,600+ other marketers!