Wow, Microsoft just secretly builds a tool to schedule social media posts and run ads across multiple networks! 🤯 
Digital Marketing Center Features
Microsoft's free Digital Marketing Center is a new tool from Microsoft to make social media managers' jobs easier. For one, you can easily schedule posts across multiple networks from one tool, and also set up and monitor ads across multiple platforms. All completely free!
Microsoft is thus building a very interesting alternative to providers such as Hootsuite, Buffer or Publer.
Social media features & networks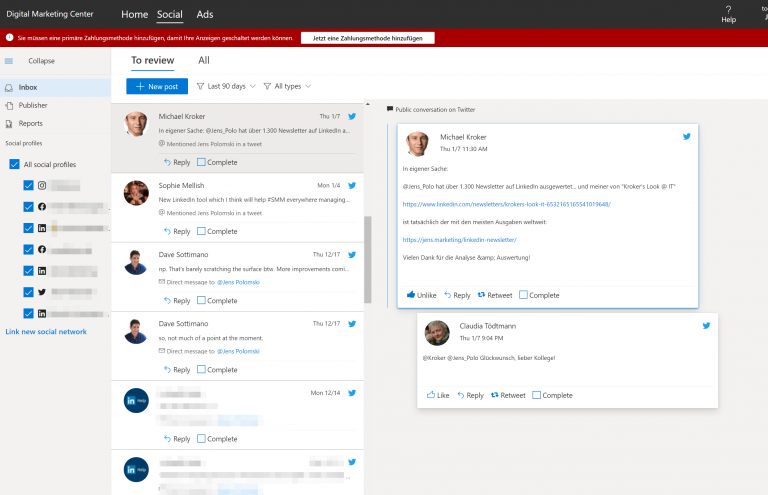 Currently, you can schedule and automatically publish content to various platforms. The following platforms are currently possible:
Twitter
Facebook Pages
LinkedIn Pages
Instagram (soon)
In addition to the automatic publication, you also have the possibility to be informed about notifications and to react to them directly on the platform.
Place ads across different networks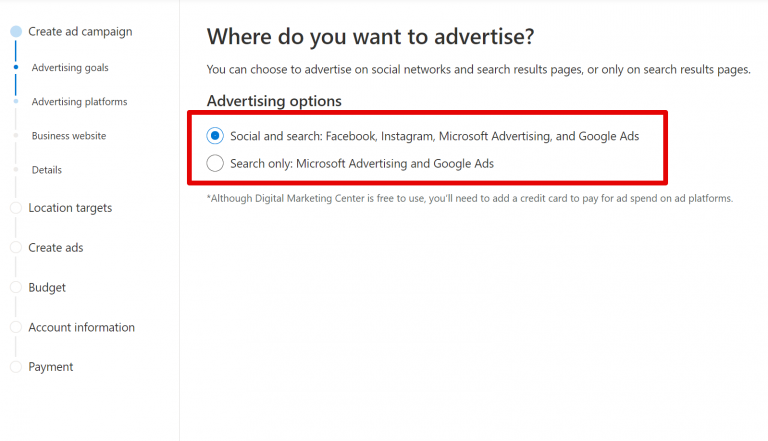 You can place ads on Facebook, Google and Bing directly via the DMC. Microsoft itself talks about optimizing the ads across the board.
Although this is not as extensive as on the corresponding platforms, it is kept very simple and you get all the data displayed in a dashboard.