New dashboard brings new features
Some of you are already using LinkedIn Live. As of today, there are some really helpful new features on a still-hidden page.
Own video sources (RTMP).
Yes! You don't need a third-party provider anymore, you can stream directly from your signal (e.g. with OBS). But it gets even better …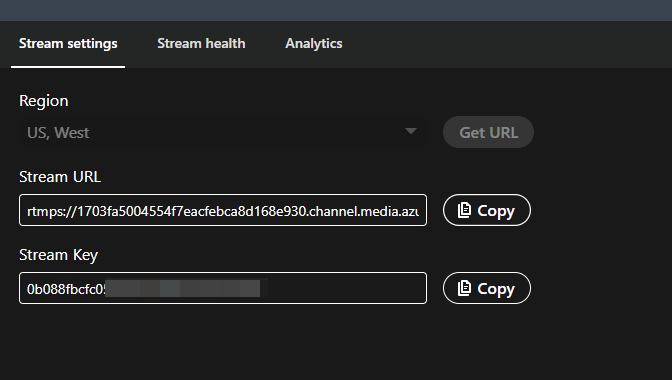 In the new dashboard you can check your signal and your video before you really go live. A "test" was previously only possible by actually going live, which was not optimal.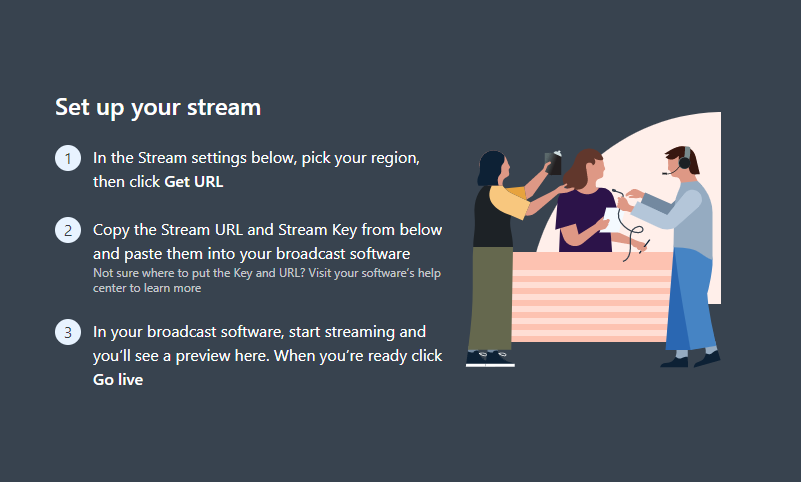 Schedule and manage streams
You can only schedule multiple livestreams and add thumbnails to them. For this purpose, there is a separate area where you can edit scheduled videos.

In addition, you can stream 15 minutes before the scheduled livestream and be perfectly prepared.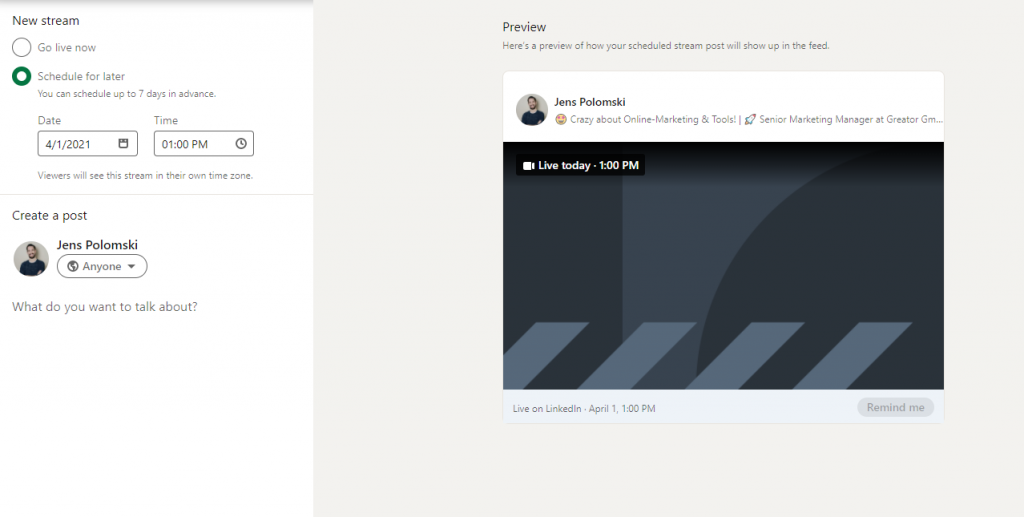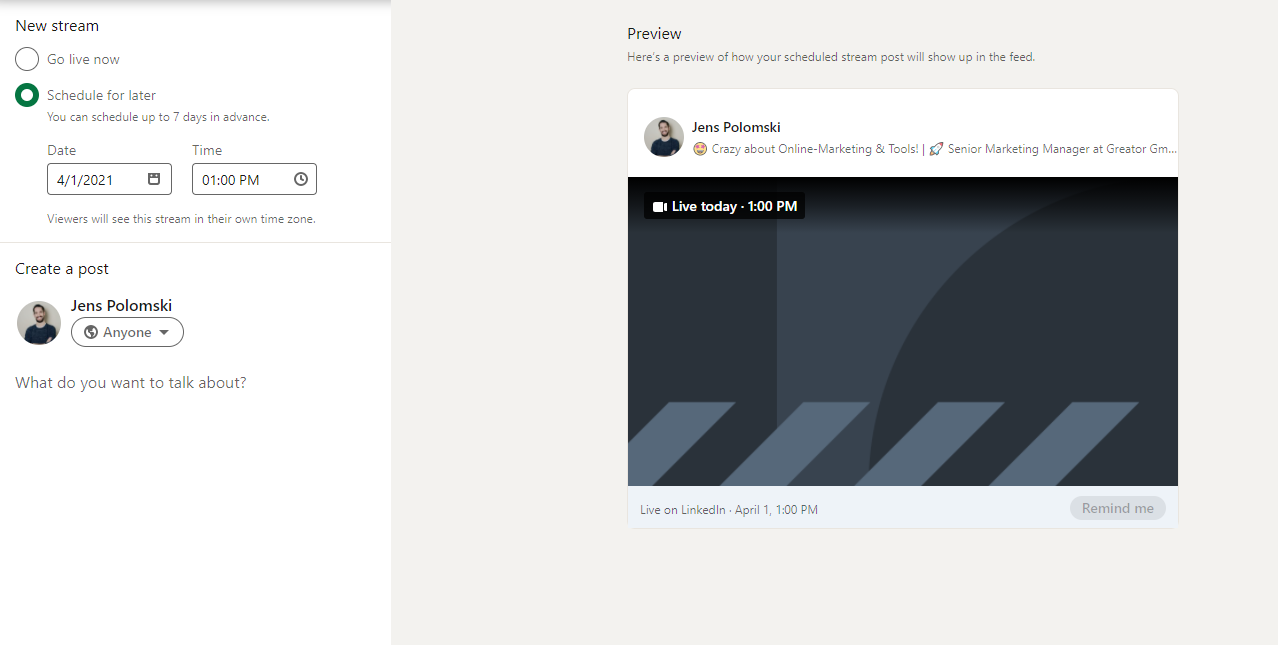 Comments, Mute & Analytics
In the new dashboard you can also: manage comments, mute participants and get analytics.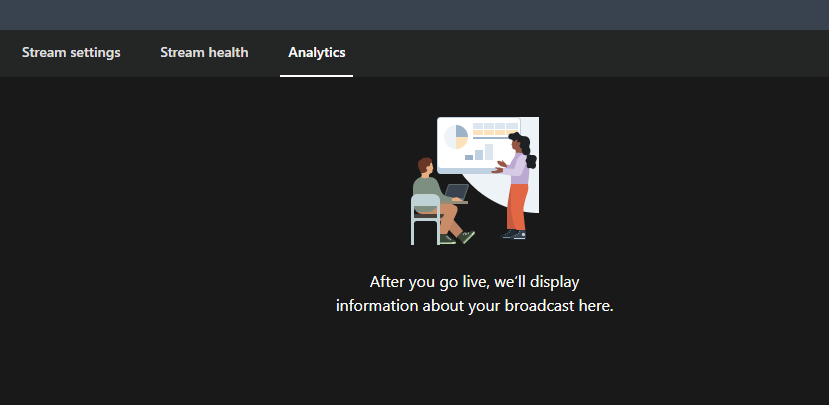 How to request LinkedIn Live access